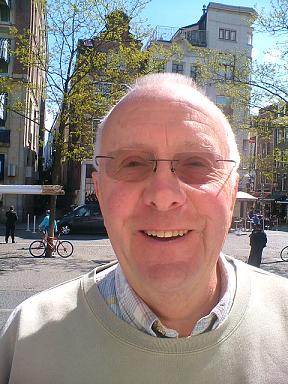 I'm Roger Wheeler, a Brighton based travel writer with nearly 30 years experience specialising in travel, hotel and resort reviews both in the UK and Europe.
It is with great sadness that I have to announce that my partner/husband and travelling companion died suddenly on 9th August 2019, he was just 44 years old. This loss has meant that my travelling days may now be over, the immense sadness that this has brought me has taken away all the pleasure in my travelling life. If you scroll down to the end of The Brighton Column you will the article that I have written about the loss of my beloved husband Michael.
Our recent trip to Ashdown Park Hotel in East Sussex was quite remarkable, having visited many country house hotels Ashdown Park has got it right, we couldn't find any fault at all. Immaculate staff, fantastic rooms and very good food, one of the best.
My latest published article is here: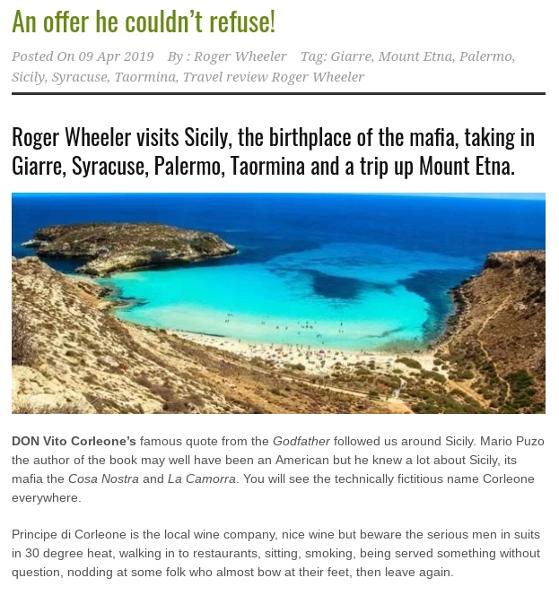 To see all my published articles just click on the Travel Reviews tab . To date I have reviewed over 250 hotels not all have been wonderful, but I endeavour to report things as I see them. I contribute to several travel sites as well as regular travel articles for Gscene Magazine (gscene.com). All my articles are on the Gscene website which gets an amazing worldwide average 2,000 hits per day.
I can highly recommend taking a look at my partner's website for his very relevant comments on today's world. His column is published bi-monthly in Gscene.
My reviews on TripAdvisor have been read by no less than 90,000 people
Our last trip to the Costa del Sol, (where today you really do need to speak some Russian!) was great We went to Cadiz as a side trip booking into the Parador Hotel Atlantico. Just two years old this is a fabulous hotel The article has so far had over 11,500 unique hits.
And now I am a Prize Winning writer, after many years writing travel articles I have been awarded a prize, admittedly only as a runner-up but thank you Owners Abroad nonetheless.